RUMOR HAS IT…
Don't take our word for it, see what our clients have to say.
I'm a Realtor with a lot of listings. It's a breathe of fresh air when I work with Katherine and her team as they make things simple, easy and efficient for me. My seller's are al-ways super happy with the ease and the end result when Katherine and her team stage my listings. Our pic-tures come out better and sell super fast. Not only that, the team is very accommodating. I rarely need to meet them at the house and they get the job done and even send me pic-tures when they are done. Love working with them. Makes my job easier and makes me look great ! Thanks Katherine!
– Elizabeth Do | Keller Williams Realty
I was referred to Katherine by a friend and was impressed by her professionalism and helpfulness. Her team was super fast, productive and reasonable. We discussed for her understand our need and she fulfilled it perfectly. She followed ups in good timing. Her work was clean and tidy as well. I would definitely recommend Katherine and her team.
– Hai L. | Realtor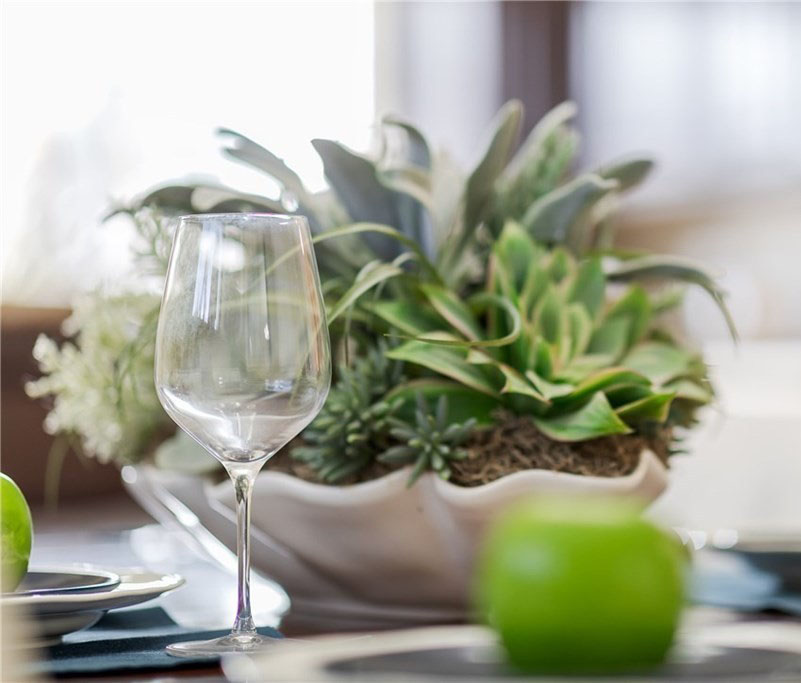 I highly recommend First Home Staging! Katherine and her team have been great to work with in more ways than one. Not only is the world of real estate demanding with world of real estate demanding with things needing to be done "yesterday" but we are in the middle of a global pandemic. Katherine has been very accommodating to our needs as realtors as well as our clients limitations during these unprecedented times. In fact, she was so flexible to the curveballs thrown, she was able to provide a virtual consultation with our homeowner. Additionally, she has been communicative, thorough, and professional. Her team works very quickly during the actual staging process and she con-ducts regular check-ins during the listing and transaction. Thank you First Home Staging!
– Lauren Brito | Realtor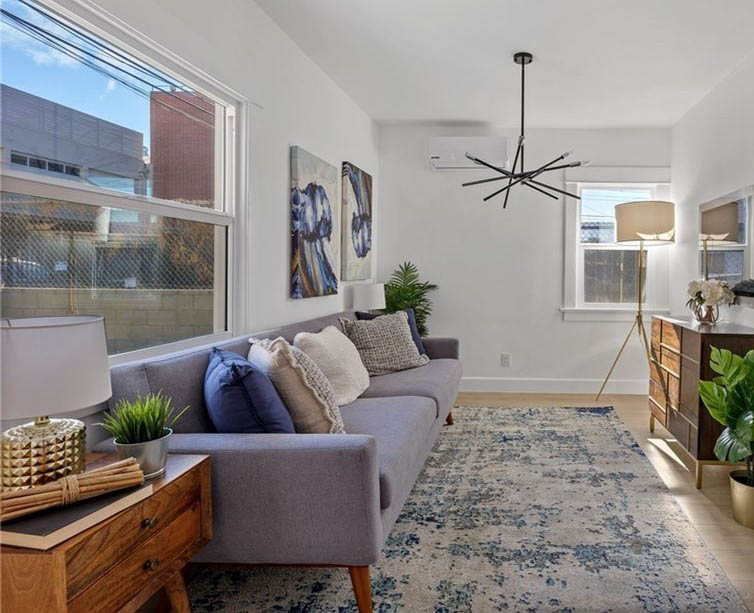 Excellent!! From beginning to end First Home Staging was top notch! Katherine knew exactly the type of stage I was trying to set with my listing and she delivered just what I wanted! The house looked amazing and sold in record time! I'm convinced that the staging done by First Home Staging was a big part of making this happen! Thank you Katherine and First Home Staging! I will definitely recommend and use you in the future!
– Michael K. | Realtor
Katherine does a spectacular job and has a great eye! We have used them for many of our listings. They are extremely professional with our clients and take the time to them what will be needed to make the property looks its best. Her support team is wonderful as well! All the listings that they have staged for us have received multiple offers and sold for way over the list price!
– Scott Walker | Compass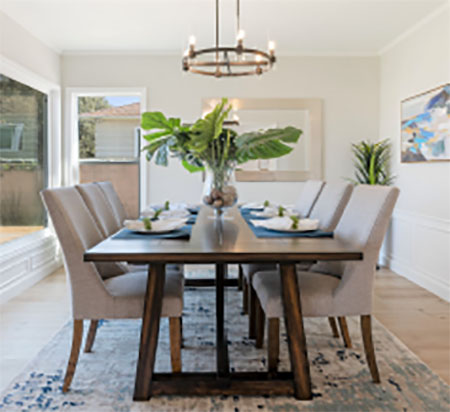 I cannot be happier with First Home Staging and Katherine's crew! They were extremely responsive and professional throughout the whole process. Since I have many family members who work in real estate, we've worked with a few other stagers in the past. Due to a scheduling conflict with our usual stager, I reached out to First Home Staging based on their high reviews on Yelp, and I'm very glad that I did! Katherine was very helpful and easy to work with. When the crew came the next day, I was very impressed with their professionalism. They knew exactly what to do. The final result was beyond our expectation, and the home looked stunning! Even all our family members who are in real estate were very impressed with Katherine's style and service (and they see a lot of staged homes every day!). I highly recommend First Home Staging to anyone who wants to make their home look like an up-dated, beautiful model home!!
– Ai Liu | Seller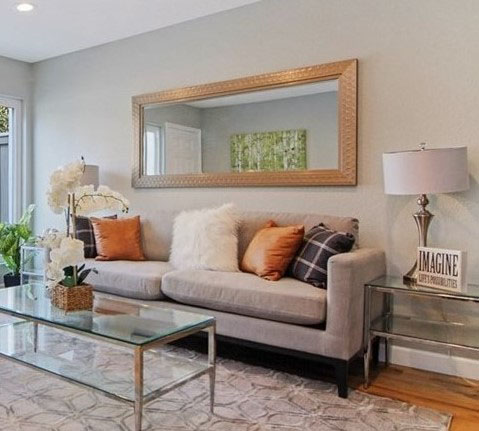 First Home Staging did a stunning job transforming our home. We got so many compliments and also mul-tiple offers! Katherine took her time to give us a quote. She made sure to understand the space her and her team had to work with. We showed her pictures of what kind of look we wanted and it was done effortlessly not to mention on short notice too. They were able to pull through for us and on time. Will definitely be using them again the future.
– Heylee N | Realtor
I wholeheartedly recommend First Home Staging if you need your house staged! The entire process was so smooth and easy! They have amazing taste and transformed an empty house into a warm welcoming one – completely miracle workers! The photos for the house came out so well because they staged great, color coordinated items that accentuated the house. Thank you Katherine and First Home Staging team for do-ing such a great job!!
– Jane P | Realtor
I can't say enough good things about Laura, Katherine and their whole team! I called them one week ago panicking because my house needed to be painted and staged. They went above and beyond to help me in an extremely short timeframe. I called them last Friday and by this Thurs-day, my house was painted, cleaned and beautifully staged. They also helped me with landscaping, a cleaning crew and some small fixes my house needed. Their fast turnaround means I can get my house on the market ASAP. I am so grateful to Laura, Katherine and Francisco. The paint job was gorgeous (they even matched the paint for me), the staging is amazing and I feel confident that my house will sell. First Home Staging worked hard for me and they will do a great job for you, too!
– Anjali P. Seller
The initial consultation with Katherine was super helpful in determining a baseline for what I needed in order to properly stage my home. I was very concerned about the layout of my floor plan, but at no point did I feel pressure to add more rooms, or do extra work. Katherine understood what the goal was and her vision focused on the sale! We got professional photos and as soon as it hit the MLS, we got tons of saves! The open house was a huge success and we had over a hundred people come through – everyone complimented on the spacious bedrooms and the staging really focused on the better aspects of the home. Within one open house weekend, we received about a dozen serious offers and closed within 30 days of being on the market. If you're debating about whether or not it's worth staging your home, just do it.
– Kristie T. | Seller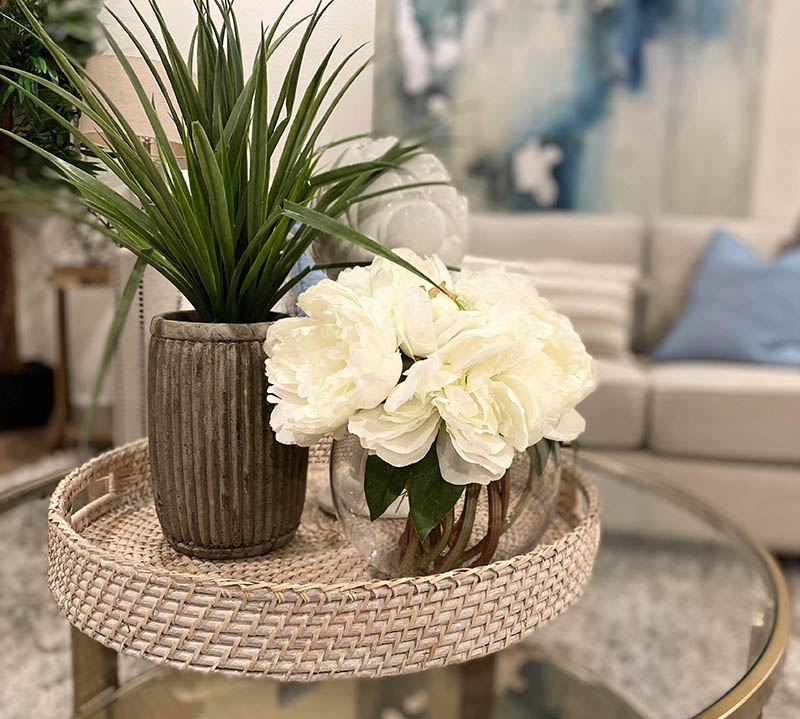 First Home Staging recently staged our home in Huntington Beach and they did a wonderful job. Katherine and her team really showed off the various living spaces to maximum their respective potential which led to our receiving multiple offers in just a few days on market. We would highly recommend them!
– Jonathan Y. | Flipper & Realtor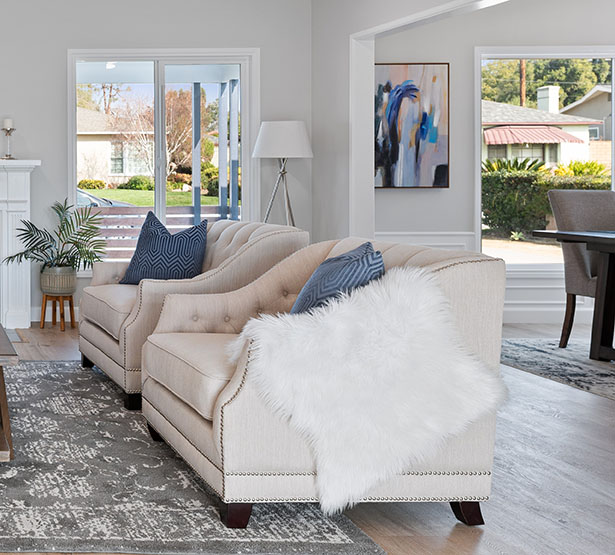 Amazing job staging my listing in Ladera Ranch, thank you! On time, reliable, and fabulous updated decor. We received multiple offers in a matter of days, and I truly feel that the Staging was the reason! They high-lighted the spaces, showcased office niches, and pulled the rooms together to bring warmth and design together. Thank you First Home Staging!
– Janelle H. | Realtor
Leave Us A Review
We hope you have had a great experience with First Home Staging. If you have something to tell us or want to leave us a review please click the button to be directed to Google.